Q&A with HR Director, Caroline Thomson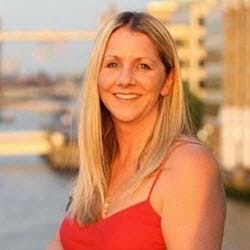 To mark International Women's Day, the team asked me a few questions about my role in the company and what it's like to be a woman in a leading role in a tech company. I've shared my answers below – including the challenges of juggling family and work as well as the rewards. I hope they will be helpful to any aspiring young women who are starting off on their own careers!
What does Semafone do to acknowledge this day?

Semafone is a very inclusive organisation, passionate about creating a gender-balanced environment. We take every opportunity to celebrate our staff, whether that's striving for gender equality throughout the company or acknowledging and rewarding individual contributions and successes. Each year we encourage our staff to wear purple to celebrate International Women's Day and we open the dialogue in our staff room to celebrate the women in business we have working around us.

What do you think helped you get this far in your career?

Without a doubt it is the support and understanding of others. I have worked in the technology industry for four years and been given opportunities to stretch myself and go further than I thought possible. I couldn't have done this without the support of my family and open-minded business owners.

Do you feel that you have achieved what you wanted to?

Not yet. The reality is that the majority of parenting responsibilities still fall to the woman. This does mean that elements such as travelling and working longer hours to just get the job done are harder to juggle. I feel capable of so much more, but my responsibilities as a mother always (rightly) come first.

What advice would you give your 20-year-old self?

Do as much training as you can lay your hands on. Soft skills and technical skills – absorb as much as you can around you while you have the time. You think you're busy now, you just wait!

How can we mentor young girls to think bigger?

First off, don't worry about whether these subjects are suitable for girls or not – if you like it, just do it! The most important thing is to find something you like and are good at, then make sure you pursue it and work hard.

What is one piece of advice to all women who are juggling between home and work?

Get your ducks in a row. You can work and be a great mother – but you have to make sure you have your support network in place. There is nothing more stressful than operating day-to-day. Pay for the childcare, or don't work – don't try and do both.

What advice would you give women working in a male dominated industry?

Be honest and encourage the dialogue. It's OK to not be OK. It's OK to say when something is affecting you. Women are particularly good at this and statistics show that men find it harder to open up about topics such as mental health and stress. Suicide is the number one killer of men between the ages of 20-49 in the UK. Women have an important role to play to keep the channels of communication open.

How is Semafone delivering in terms of pay equality?

It's simply a non-issue here at Semafone. Individuals are paid based on their skills and contributions – it has nothing to do with their gender.

What do you find is most important to working professionals today? Are priorities changing?

Having a good work: life balance is so important. Semafone has never been a 'bum on a seat' environment. It's all about delivery and trust. Life is getting more and more hectic with more pressures than ever put on workers – it's not just the women. There is more ecommerce, more choice, longer working days meaning less time for basic household essential administration such as changing gas suppliers, or viewing potential schools. Semafone trusts employees to put in the hours required to do the job – and it doesn't always have to be between the hours of 09:00-17:30. We try to be as flexible as possible with our staff because, let's face it, we're all juggling whether we're male, female, gender-neutral, parents, non-parents, single or married.